NMLS#1435080
Reverse Mortgage Loans
- WHAT YOU NEED TO KNOW-
Advantages of a Reverse Mortgage Loan
No more monthly mortgage payments*, have more money every month
Tax-free loan proceeds (consult your tax advisor)
You own/keep your home-yes that's right, you still own it like you always have
HECM loans are federally insured by the US Government
Eliminate monthly credit card and other debts
Delay your social security benefits start date, increasing your monthly SS amount
Flexible Loan Payment Options: Lump Sum, Monthly Payments or Growing Line of Credit
*Borrower remains responsible for property taxes and homeowner's insurance, maintaining the property, and otherwise complying with the loan terms.
Qualification is Simple and Easy
You must be age 62 or older; your non-borrowing spouse may be under age 62
Own your home (either free & clear or with an existing loan on it)
Occupy your home as your primary residence
For more information call us toll free at 866-450-LEND or go to Lend1.com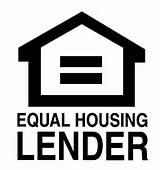 Lend 1 Corporation dba Reverse1USA.com
© Copyright 2015 Lend1 corporation. All Rights Reserved. NMLS#1435080 - Click here to read Important Disclosures
These materials are not from HUD, FHA, the USDA, or the VA. These materials were not approved by any government agency. They are independent of any government agency. We are not in any way affiliated with any organization listed or referenced within this website, including HUD/FHA/USDA/VA. The inclusion of various education, information, web links, or materials are not an endorsement of the Sender or any of its employees or business partners.